Social Studies
On Washington, DC (August 15, 2016)
Technology is changing the way we socialize. A great example for businesses juggling messaging to multiple audiences is social media. From email, Instagram, Twitter, Facebook, YouTube, thesesocial media platforms curates and shares the best ideas, innovations and insights into how social media and technology are changing business, society and culture around the world.
At SESMA's July "Taste of Summer" event at the Anderson House, SESMA relaunched its social media campaign on Instagram. The SESMA Caption Contest was a great success and received tremendous response with one of its top three photos receiving over 400 likes.
While Instagram has become the home for visual storytelling for everyone, Party Rental use YouTube videos to feature the journey of their products from warehouse to their next destination. Purple Onion, Design Cuisine and Occasions Caterers use blogs tomention, link toresources and provide value-added content to current and prospective customers.
Each platform-email, Instagram, Twitter, Facebook, YouTube, a blog, etc. enables you to communicate and interact with people in different ways. The more eyes on your photos to pages, the better chance you have of gaining new subscribers and engaging new customers.
To help increase your visibility and grow your business, leverage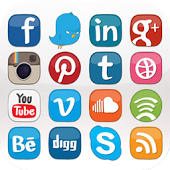 trends and opportunities in social media. Highlight a particular tweet,follow SESMA on Instagram. Constant awareness is key to building long-term momentum.
SESMA will continue to feature a diverse and innovative mix of upcoming sessions, keynotes, and networking events for the entire industry to enjoy.
We can't wait to see you at the 
Annual Ask the Experts
 program on September 29th at Washington National Cathedral. Remember to use social media. When all members of a team share the same vision of success, amazing things can happen.